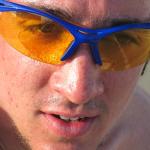 active 7 years, 10 months ago
Cycling history
Have you done any long distance trips?
Where have you cycled?

I started cycling around Drôme-Ardèche, around Grenoble, then my first proper "long distance trip" (if we consider over 2000km as long distance) was through Switzerland, Germany partly along the Danube, a bit of Austria, around the Constance lake (in 1 day!) and back through central Switzerland…
My second trip was going from home to Dundee, Scotland to attend my Erasmus year.
Next step was (while creating this blog) is the way back! Scotland, England, Holland, Belgium, Luxemburg, France…
Summer 09 I went for a tandem trip with my best friend through the drome provencale, up to the Mt Ventoux, then down through the Lubéron and after through the Cévènnes. Later in the summer I cycled up to Tonnerre with my gf, then to haute marne.
October 09, I took a week cycling with my girlfriend through the Vercors and the Diois, back to Ardèche and back again to Grenoble, all with a heavy trailor!

Where are you now?
Gear
| | |
| --- | --- |
| What bike(s) do you have? | My bike is a old french style "randonneuse" that I found in a skip in a recycling center… |